Wake up to ocean views every day when you relocate to a waterfront property in Marathon, Florida.
Nestled in the heart of the Florida Keys, Marathon is a tropical paradise to be enjoyed by anyone who seeks a vibrant coastal lifestyle. The community offers a blend of relaxation, recreation, and natural beauty that is hard to replicate anywhere else. Between world-class fishing just outside your doorstep and breathtaking sunsets to admire every evening, Marathon is a dream come true.
Whether you're searching for a cozy oceanside bungalow for the family or a luxurious waterfront estate to invest in, there are plenty of options available in Marathon's dynamic and diverse real estate market. This blog outlines important things to consider before buying a waterfront home, as well as maintenance tips to keep your property in ideal condition.
MARATHON, FL REAL ESTATE MARKET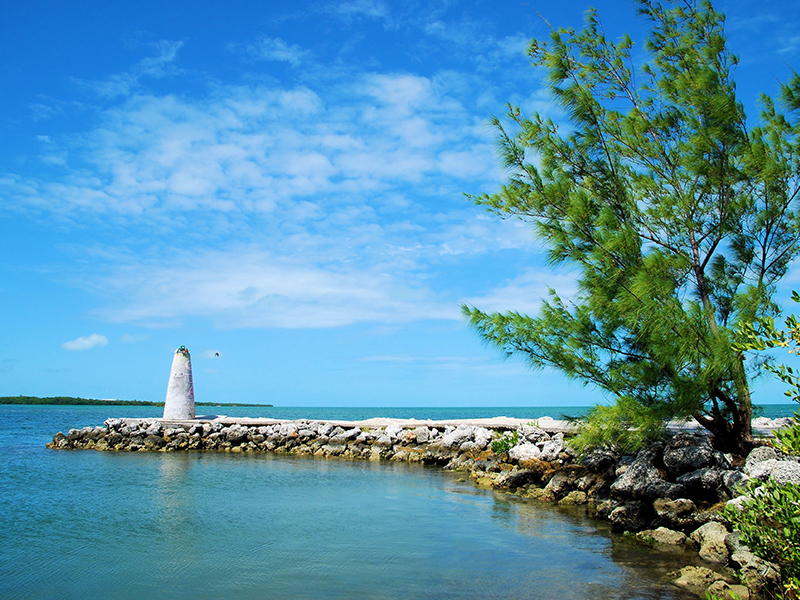 Realtor'com's March data for Marathon, FL show a well-balanced market where there is just enough in the housing inventory to cater to the existing demand. With both buyers and sellers on equal footing, coming into the market to buy a house will present fair opportunities for both parties at the negotiating table and easy closing. If you're a home buyer who intends to complete the purchasing process at the soonest time, this is the best time to do so.
Homes in Marathon, FL were sold at a median price of $920,000, roughly $100,000 higher than the previous month's and year's sales figures. Sellers, for their part, are getting their homes sold at less than 5% below their asking price. Prospects are still looking good for buyers at this point, though, as there is more room for negotiations and the potential of increasing values over time that promises profits if you decide to sell later on.
Prices for waterfront homes in Marathon, FL are quite diverse – at entry level, you can purchase a single-family home for almost $300,000. On the opposite end, prices can go as high as $18 million.
Dominating the list of available properties for sale in Marathon, FL are single-family homes, followed by vacant lots and a hodgepodge of townhomes, multi-family residences, condos, and mobile homes.
High-end properties are usually found on spacious lots and contain 4 to 6 bedrooms and 3 to 5 bathrooms. These sprawling luxury homes are often equipped with up-to-date features and amenities like fully-decked patios, boat slips, and swimming pools. All of them have awesome views of the crystal-blue waters of the Atlantic Ocean and the Gulf of Mexico. Expect a price range of $4 million to over $10 million for these homes.
Common amenities of waterfront homes
Private boat dock
Guest bedrooms
Spacious gourmet kitchen
Upgraded appliances
Expansive porch
Private pool
Private bar area
Manicured lawns
Wine coolers
Rooftop or terrace views
ADVANTAGES OF BUYING A WATERFRONT HOME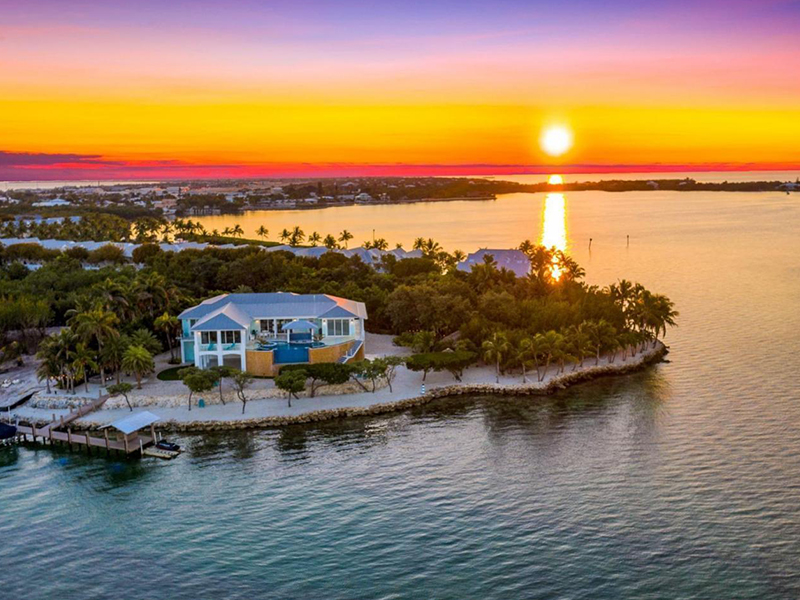 The many advantages of living on a waterfront property have been espoused time and again. Anyone who has stayed in a beach house knows how therapeutic the fresh ocean breeze can be.
But there's more to buying a waterfront home than simply being able to take in a lot of fresh air. These are other benefits in store for you.
Steady appreciation over time

Properties by the waterfront tend to be prime real estate due to their scarcity. After all, there's only so much available shoreline to put a house on. It is for this reason that these types of properties have always been in high demand with a huge potential for appreciation – more than almost any other property type. The steady increase in values of waterfront homes makes them a reliable investment, as well as a source of profit should you decide to sell the property in the future. Plus, they tend to be resistant to market downturns, as opposed to the more standard landlocked homes.

Potential for profit

Wise vacation homeowners have learned to cash in on their extra property by turning their vacation homes into Airbnbs or marketing them as for-rent-by-owner (FRBO) properties. These can fetch top dollar compared to those farther inland – enough to cover your own expenses as a homeowner. If you're considering buying a second home by the waterfront, why not try renting it out during peak tourist season? You might just find yourself earning some good passive income in the process.

Breathtaking views

Who doesn't want a front-row view of the ocean for the rest of their life? Buying a waterfront property ensures you'll always have spectacular ocean views. This is not a benefit bestowed on homes found further inland.

Nature in your backyard

Apart from incredible views, a waterfront property also allows you to experience living near a diverse marine and shore-based ecosystem. Bodies of water often promote rich vegetation and provide an ideal environment for different species of fish, birds, and other plants and animals to thrive. Being in the midst of all this biodiversity lets you appreciate your place in the circle of life as everyone thrives in this beautiful natural setting.

Health benefits

Trips to the beach are invigorating, and there's a scientific reason behind this. Living near nature – be it the ocean, forest, lake, or mountains – can improve one's mood, reduce stress levels, and promote overall emotional well-being. These factors are important in staving off the risk of dangerous health conditions like high blood pressure, heart disease, and diabetes. Many senior adults prefer retiring in tropical communities for this reason.
HELPFUL TIPS FOR BUYING WATERFRONT HOMES FOR SALE IN MARATHON, FL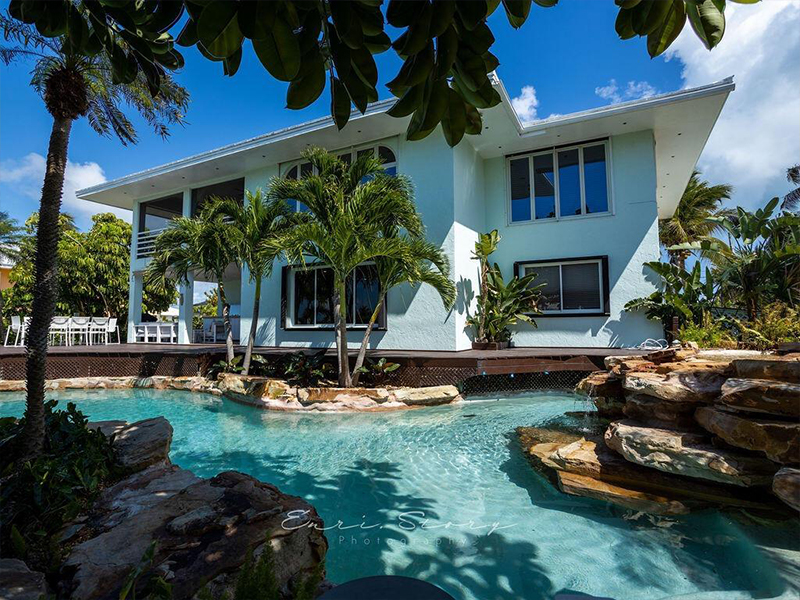 Be clear about your purpose

Be clear about why you want to buy a waterfront home. Do you plan on renting it out or would you rather make it a permanent residence? Are you planning to make it your retirement home in the distant future? These questions will serve as your guide while searching for the perfect home.

Knowing your purpose will help you in creating a list of things that you'll need and amenities you require. For example, if you intend to invest in a vacation rental, you can tour properties that are close to the shoreline and nearby tourist spots. On the other hand, if you're looking for a private home, you'll likely want to look at neighborhoods that aren't so crowded and, especially if you have school-age kids, a home that's near a good school.

Prepare to pay higher insurance rates

Due to waterfront homes' susceptibility to damage from the elements, insurers usually present a higher rate for them. You may even have to purchase separate insurance policies for different parts of the house like the water dock. Natural disasters such as flooding and hurricanes can also pose a threat to the safety of the property, hence the need for more comprehensive insurance coverage.

The nearer a property is to the water, the higher the risk of damage from flooding. In this case, it's best to talk to your real estate agent about flood insurance policies.

Consider the conditions of the water

It's important to take into account the water conditions in the area while searching for a waterfront property. Some areas may have calmer waters for swimming and fishing while others may have rougher waters that are better suited for sports like kayaking or windsurfing. These conditions should run parallel with your goals for buying a waterfront home. If you're planning to move into it, the water conditions should complement your preferences and lifestyle.

Understand the local lifestyle

Similarly, you'll want to consider the property's proximity to amenities like restaurants, retail hubs, and other providers integral to your lifestyle. While waterfront living can be a dream come true, access to your creature comforts plus other desirable community amenities and conveniences will elevate your experience.

Marathon is a close-knit community with a thriving social scene and a diverse array of water activities, so you'll likely be close to the action if you choose to live here.

Check for the amenities you need

Waterfront properties often offer amenities not found in traditional properties, such as a dock, boat lift, or private beach. With these special amenities come additional upkeep, so it's best to consider the cost of maintaining them. Apart from private features, make sure to check for the availability of public amenities like boat ramps, fishing piers, or other recreational facilities in the area.

Prepare for climate change

Over the past several years, climate change has upped the risk factor for waterfront homes. With harsh weather and rising sea levels posing a threat to many coastal communities, future homeowners must be prepared to counteract any negative effects and protect their home.

Most local governments are well aware of the looming threats and have placed protective measures to strengthen and protect waterfront communities like the Florida Keys. It's best to talk with local officials in Marathon, FL to get a better understanding of what they're doing to combat climate change.

Check for access to essential services

Access to essential services is crucial when buying a waterfront property, especially if you plan to live in it full-time. If you or a member of your family requires constant medical care or attention, consider the distance to a hospital or medical facility. Living too far from one may become a problem when a medical emergency arises.

Keep in mind that some waterfront properties may be located in remote areas, so do your research to ensure easy access to grocery stores, pharmacies, and other essential services.

Never skip the inspection

This goes for almost any property: don't forget to schedule an inspection. Many home buyers make the mistake of skipping this part of the process but remember that waterfront properties are especially prone to damage. This makes it all the more necessary to have a thorough inspection conducted. Waterfront properties also have a higher risk of mold and foundation problems that could lead to serious safety issues in the long run.

Check for any areas that need potential repair. You may even be able to negotiate a lower selling price for a home that has taken some damage.

Don't take too long to close a deal

While waterfront properties may require some extra maintenance, they remain highly in demand. It's crucial to carefully evaluate all of your options when searching for your dream home, but it's equally important to act fast.

As mentioned earlier, the supply of waterfront homes is limited and houses sell fast. Secure your dream home by talking to a reputable Realtor, conducting thorough research on the neighborhood, and ensuring that all financial requirements have been met before commencing your search. By taking these steps, you'll be equipped to make a confident and informed decision about your property and avoid delays during the process.
TIPS FOR MAINTAINING YOUR WATERFRONT PROPERTY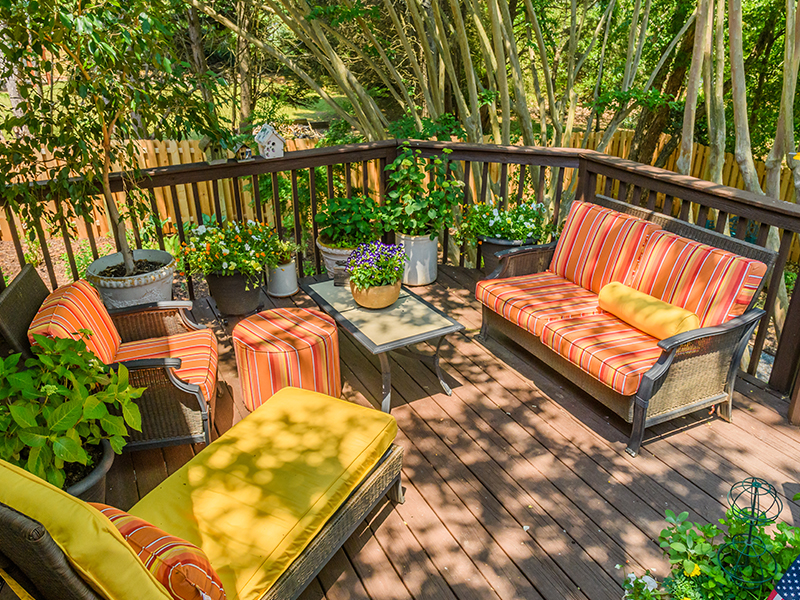 Keep sand away from your patio

No one wants to deal with sandy floors, even if they live by the beach. Creating a clear boundary between sand and your home can be achieved by investing in tools that help prevent sand infiltration into both outdoor and indoor areas.

Keep an eye out for mold

In warm and humid environments, mold and mildew can thrive in the presence of excess moisture, especially when leaks or water spray are present. It's crucial to keep an eye out for signs of mold, such as musty odors or discolored spots, and address them promptly to prevent more serious issues. Additionally, fixing any leaks in your home is essential to prevent the accumulation of moisture.

Using a dehumidifier, along with proper ventilation, can help you maintain a healthy indoor environment and protect your waterfront home from mold-related issues. Regular inspection for leaks and addressing them promptly can also minimize the risk of moisture buildup and mold growth in your home.

Regular inspections and maintenance can help identify and rectify areas that may be vulnerable to water infiltration. If needed, consult a professional for proper mold remediation to ensure thorough and effective treatment.

Decorate your outdoor space with sturdy furniture

It goes without saying that you should be keeping your furniture clean, but it's even more important when it comes to outdoor furniture. Your chairs, benches, and tables are subject to the elements and additional wear and tear compared to indoor furniture.

Proper maintenance can prolong the durability and appearance of your furniture. If you plan to live at home part-time, safely storing your furniture during inclement weather is crucial to ensure your home is ready for storms. Taking measures to care for your outdoor furniture will ensure a well-maintained and inviting patio space that lets you fully take advantage of your location.

Protect your windows and doors with fiberglass

If you own a waterfront property, it's important to choose materials that can withstand harsh conditions and constant exposure to moisture and saltwater. Fiberglass windows and door frames are an excellent choice for this purpose as they offer exceptional resistance against corrosion from such elements while also enduring tough weather conditions.

Moreover, these frames are highly durable and require low maintenance, making them an ideal long-term investment for your waterfront property. With fiberglass window and door frames installed, you won't need to worry about constant repairs due to damage caused by water exposure over time. Plus, they are cost-effective and environmentally friendly.

Don't neglect your landscaping

Having an attractive garden is a great way to demonstrate that you're properly maintaining your oceanfront property. To create a well-kept yard, opt for native plants that are well-suited to the climate.

Native flowers, shrubs, and trees are typically more resistant to local pests and can better tolerate the levels of humidity and salt in the air. By selecting the right plants to enhance your surroundings, you will be able to minimize your maintenance costs over time.

If you're not particularly skilled in gardening, it's still important to maintain your outdoor area and landscape. You can hire a local landscaping company to help you choose the right plants that will thrive in your area, and they can even handle the maintenance of your garden for you.

Use landscaping to add a layer of privacy

Living on a waterfront property certainly has its charm, but it also comes with the reality of sharing the beach with other visitors. While lack of privacy can be a drawback, adding window treatments and privacy hedges can provide some much-needed seclusion from bustling tourist activity.

However, living in Marathon offers more than just beautiful beaches – it's also known for its friendly locals who welcome tourists from all over the country. This creates an atmosphere that is jovial and neighborly, making it easy to feel at home even among the vacationers.
EXPERIENCE THE HEART OF THE FLORIDA KEYS WITH ANGEL DIGIORGIO
With Angel DiGiorgio, moving to the Florida Keys has never been easier. As a resident of the Middle Keys for 25 years, Angel understands the local real estate market and provides her clients with an elite level of service.
She is considered an expert in Middle Keys real estate, serving the areas of Duck Key, Fiesta Key, Key Vaca, Boot Key, Craig Key, Knight's Key, Long Point Key, Key Colony Beach (formerly Shelter Key), and many more. If you're interested in relocating to one of Florida's most prized destinations, you've come to the right place.
Explore the vibrant communities of the Middle Keys with Angel DiGiorgio today! For more information, get in touch with the team at 305.619.0172
or send an email here.