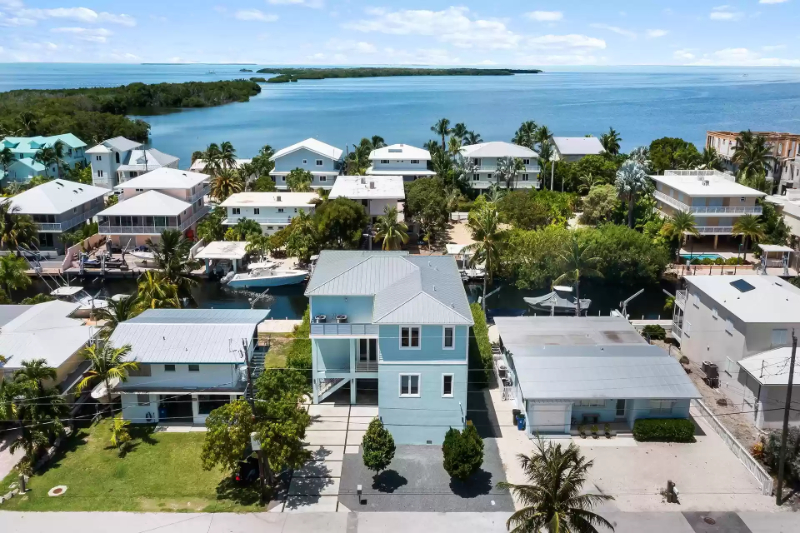 Tavernier is definitely the place to embrace the sun.
Soaring palm trees, blue skies, powdery beaches, and pristine waters call to those who are looking for an oceanfront haven.
Tavernier is a census-designated place nestled along the southern edge of Key Largo, the largest island in the upper Florida Keys. While this Monroe County town is small, it is big on Florida charm. Stunning beaches, tropical wilderness, and modern-day comforts all make Tavernier an exciting place to visit and a dream to live in.
The waterfront homes for sale in Tavernier, FL will not disappoint. Properties typically boast breathtaking views of the Atlantic Ocean or Florida Bay. In addition to fun in, on, and under the water, Tavernier promises a range of other outdoor activities.
Tavernier's location in Key Largo means easy access to the mainland, bringing residents closer to offices, hospitals, schools, and other commercial areas. Plus, Florida offers a host of tax breaks for property owners and businesses
TAVERNIER'S DYNAMIC HISTORY
A closer look into how Tavernier became an established community reveals historical turning points which have made the town into what it is today. Indeed, Tavenier's storied past is filled with discovery and adventures.
The town of Cayo Tavona was first mentioned in Spanish letters in 1773. It later appeared on a map that George Gauld made for the British Admiralty in 1775 as Kay Tavernier. It seemed that years of mispronunciation and the presence of taverns frequented by sailors and pirates led to Tavona being called Tavernier.
In the late 19th century, Tavernier became a thriving farming community. When Key West was connected to the mainland by railroad, Tavernier transformed yet again into a bustling railroad town, port community, and fishing village.
Today, the island of Key Largo is known as the "Diving Capital of the World" and is home to waterfront Tavernier, FL real estate properties with highly coveted boat docks. Tavernier may be an idyllic coastal town but everything it has to offer has been exciting.
THE WORLD'S BEST DIVING AND FISHING SPOT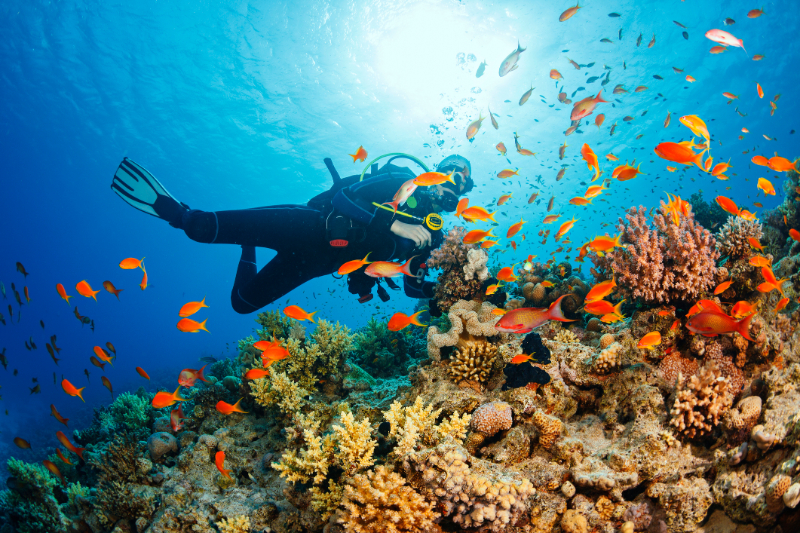 The main island, Key Largo, is famous as Dive Central USA, but Tavernier stands out on its own. Tavernier enchants both diving beginners and enthusiasts with its crystal-clear waters and abundance of underwater wonders. Dive boats often head to the amazing spots on the reefs at the southern edge of Tavernier and to those along southern Islamorada.
There is a huge variety of marine life on the Tavernier reef system. The rarest pillar coral in the area can be found on the dive sites at Spiegel Grove and Molasses Reef. Aside from the reef, the famous shipwrecks in the waters also attract drivers from all over the world. Divers can explore otherworldly wrecks on the Eagle, Spiegel Grove, and the Bibb. Other dive sites along the Tavernier reef system are the Conch Reef, the Duane, and the French Reef.
Aside from legendary diving sights, fishing is another major activity in Tavernier. Tarpon, sailfish, barracuda, red grouper, king mackerel, and more can be found in the backcountry shallow flats. Those who want to take their fishing offshore can catch cobia, sailfish, and blackfin tuna, to name a few.
TAVERNIER, FL LUXURY AND WATERFRONT REAL ESTATE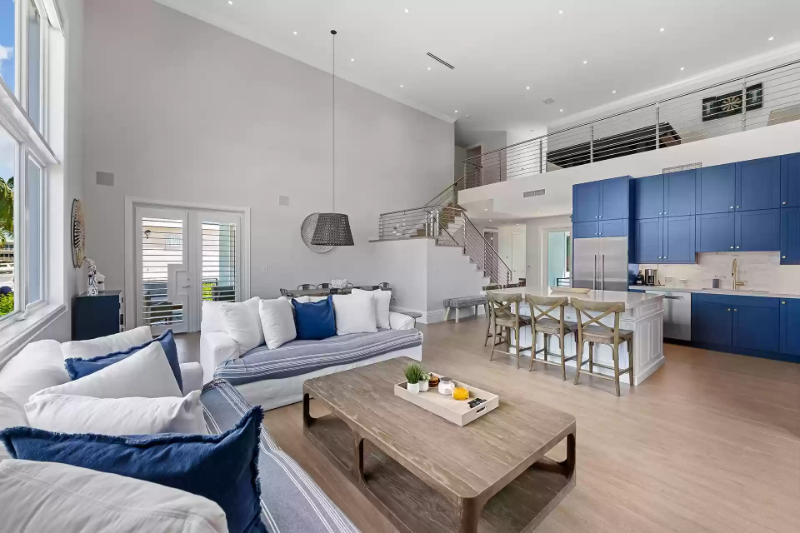 A surfeit of space and storage in this recently sold home in Tavernier, FL
Tavernier features an eclectic mix of architectural styles and home features, but the overall ambiance is that of a relaxed beach town. Those searching for Tavernier waterfront homes for sale will be impressed by the unique architectural features found in both historical and newly built houses. Even more impressive is the water access right on the property – a must for fishing and boating enthusiasts!
Architectural styles
The most prevalent architectural styles in Tavernier are the Frame Vernacular, Frame Modern, Masonry Vernacular, Commercial Vernacular, and Art Deco. During the early days, houses were usually uncomplicated structures made of wood.
Today, homebuyers are spoilt for choice when it comes to buying luxury waterfront homes for sale in Tavernier. Key style elements found in historical properties still make their way to newer homes.
Art Deco. If there is an architectural style that would make one immediately think of sunny Florida, it is Art Deco. From swanky boutique hotels to vintage diners, Art Deco lives and breathes in the Sunshine State. In Tavernier, Art Deco buildings feature smooth surfaces, cantilevered overhangs, curvilinear elements, and flat roofs. Art Deco buildings still stand along the Overseas Highway's historic district.


Frame Vernacular. This style features rectangular houses with no adornment. Starting from the 1920s, these homes have lower pitched roofs with board-and-batten siding. The Frame vernacular is the most common architectural style in Tavernier and can be seen in both simple and luxury properties. The Carpenter House and the Robert's House on Sunset Drive are two fine examples of this style.


Commercial Vernacular. Vernacular style reflects the characteristics, culture, and available construction material in any given location. This type usually features one- or two-story commercial buildings. Recessed entryways and broad picture windows can be found on the ground floor while the upper floors are for special uses. Raised parapets and stucco moldings adorn many of the luxury commercial vernacular buildings. The 1920 Tavernier Hotel along Overseas Highway is a notable example.


Masonry Vernacular. Typically simple and restrained, Masonry Vernacular is distinguished by hipped or gabled roofs. Limestone, concrete blocks, and clay brick are used, which allow interior and exterior design to have curvilinear features. Jalousies, casments, or double-hung are common window styles. Tavern Street features several lovely houses built in this style.


Frame modern. The Frame Modern style can be seen throughout the Keys. With its extended rafters, long eaves, wooden frame, and concrete structure, a Frame Modern house is the very picture of an island lifestyle. The style is a legacy of Le Corbusier's Maison Dom-Ino, which was highly popular in Europe. On Tavernier Trail, the Wilkinson House was built in this style in 1939.
Some of these enduring architectural styles can be seen in Tavernier's historical district, which showcases homes and structures that have remained standing and usable after nearly 100 years.
When it comes to desirable features, about half of the Tavernier waterfront homes for sale have their own boat docks. They're perfect for families, as well as anglers and diving enthusiasts.
Prospective homeowners in search of luxury properties will find stunning properties along Old Highway, Gardenia Street, and Airport Road. Those who want to experience the best of what Tavernier has to offer can check out the upscale houses right on the waterfront along Normandy Drive, Plantation Avenue, and Wrenn Street.
These luxury waterfront properties are just the tip of the iceberg for those who are thinking of moving to this seaside community. Once homebuyers see all the things to do in Tavernier, FL, the deal is as good as done.
LIVING IN TAVERNIER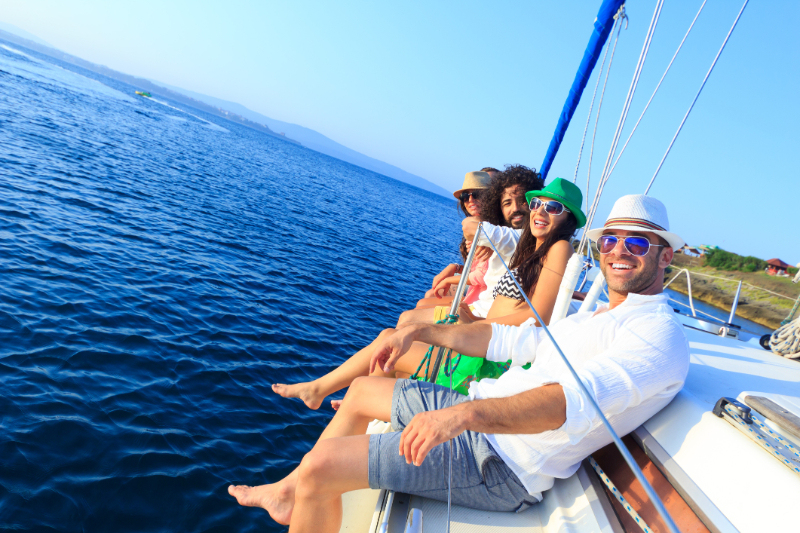 Tavernier calls out to those who want to wake up to amazing oceanfront views and tropical breezes. Tourists have been known to stay for good because what's not to like? It's so easy to get used to the feeling of being on vacation every day of your life. There are water activities and attractions galore. And Tavernier waterfront homes for sale mean permanently escaping harsh winters and crowded city living elsewhere.
Here are a few more things that make Tavernier a great place to live year-round.
Weather
Tavernier's tropical savanna climate means that it has wet and dry seasons. The summers are hot and humid while the wet season lasts from May to October, with September considered as the wettest month. On the other hand, the dry season lasts for seven months, or from October to May, with January as the driest month.
People and lifestyle
Young professionals, families, and retirees are drawn to the easygoing vibe of this southern Key Largo community. Tavernier has a population of about 2,600 with mostly families residing in the area. Most residents own their homes, which consist mostly of single-family dwellings. There are public, private, and charter schools in and around Tavernier.
Recreational activities
Florida's Key West is famous all over the globe for its beautiful beaches and outstanding water activities. As part of the Keys, Tavernier also boasts of breathtaking attractions that draw all kinds of visitors. From thrilling amusement rides to birdwatching, there is always something for everyone at Tavernier.
Attractions
It can be hard to run out of things to do in Tavernier, FL with its unbeatable location right on the Keys. Sun worshippers can choose from the powdery beaches that dot Key Largo's sprawling shorelines. Its fertile environment filled with rolling grasslands and habitats for unique species is perfect for animal observation. Residents and visitors get to enjoy some of the finest aquatic activities in the country like diving, fishing, and snorkeling.
Aside from its natural and marine attractions, Tavernier is also a great starting point for exploring nearby areas like bustling downtown Miami, northern Keys shops, and the famous Islamorada. Its convenient location makes traveling to different Key Largo areas quick and easy.
Here are a few popular attractions:
Restaurants
One thing is for sure: the catch is always great in Tavernier. It comes as no surprise that there are plenty of local restaurants serving the freshest and finest seafood in Florida. Residents and travelers alike often flock to restaurants like What The Fish Rolls & More, Made 2 Order, Old Tavernier, and Captain Craig's for their delectable seafood offerings. For the best key lime pie in the Keys, head over to Blond Giraffe Key Lime Pie Factory.
Shopping
There are several local shops and groceries catering to the community, but world-class shopping is just a short drive away. Miami has more than enough shops, boutiques, labyrinthine malls, and designer enclaves to keep even the most seasoned shopper busy for days. Visitors can spend the day window shopping or watching the many celebrities who frequent Miami.
THE BEST WAY TO FIND A WATERFRONT HOME IN TAVERNIER, FL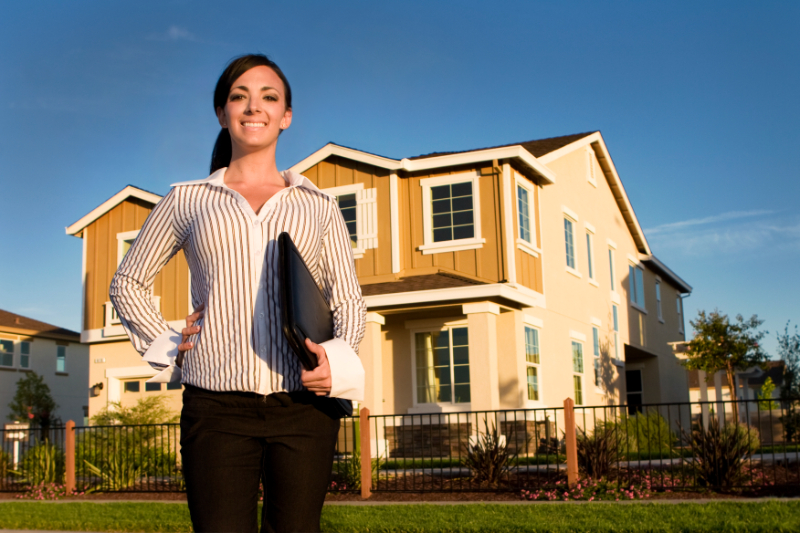 The beauty of nature, the tropical ambiance, and the warm weather are more than enough reasons to pack up and head to Tavernier, FL. The community maintains the Caribbean feel that the Florida Keys is known for and is an awesome place to live an outdoorsy lifestyle or own a rental for tourists who frequent the island.
Real estate leader in Florida Keys luxury waterfront properties
Finding the best waterfront homes for sale in Tavernier, FL means having the assistance of a top real estate agent. Here is where Angel DiGiorgio Florida Keys Luxury Realtor can offer their invaluable service. Those looking for waterfront homes and luxury properties need a professional who knows the Tavernier real estate market inside and out. Experienced real estate agents have extensive knowledge of Tavernier and can help find the best location to put down roots or secure investment properties. ​​
Set the clock to island time
Sun, sea, and sand – who can ask for more?
You can.
With the help of the professional real estate agents at Angel DiGiorgio Florida Keys Luxury Realtor, you can find Tavernier, FL real estate properties that go beyond your expectations. Whether you are looking for a house with unparalleled ocean views, an income-generating property that can be turned into a rental, or a luxury home where the family can enjoy nature's bounties, Angel DiGiorgio can help you find your dream property.
With her own brand of client service honed by years of marketing techniques, exceptional communication skills, and strong attention to detail, Angel DiGiorgio can surely help you with your property buying or selling needs.
Partner with Angel DiGiorgio today! Call 305.509.0971 or contact Tavernier's premier real estate professional here.