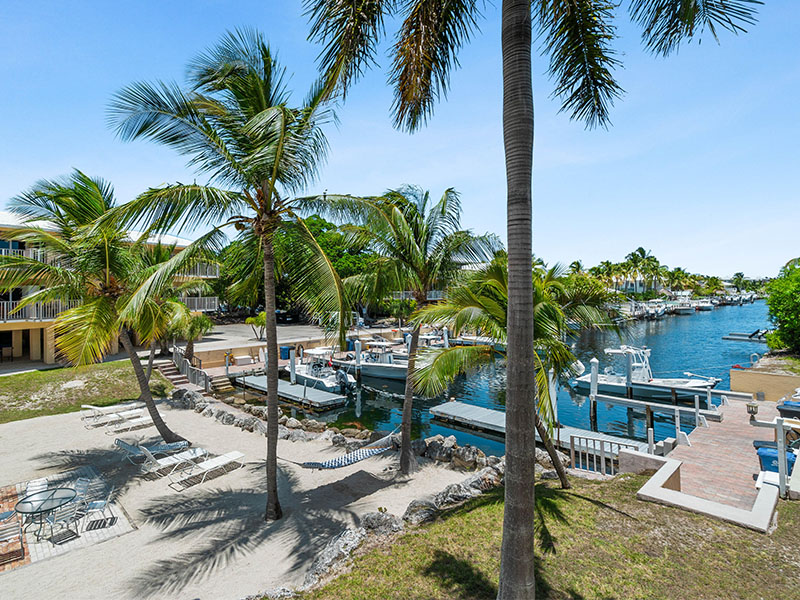 When someone is interested in purchasing a waterfront property, homes in the fabulous Florida Keys immediately come to mind. With the beautiful coastlines and tropical feel here, the Florida Keys provide the perfect venues for the most sought-after waterfront homes on the East Coast. For those who thirst for the diversity of both forest and sea, as well as spectacular views of the Atlantic, the Gulf of Mexico, or the Florida Straits, you can't go wrong with owning a waterfront home in the Florida Keys' Key Largo.
Key Largo is the first and northernmost island in the Florida Keys, a location known for its breathtaking coastlines, idyllic lifestyle, and beautiful waterfront homes. Although it is primarily known as a tourist destination, Key Largo is also a stunning place to live thanks to its proximity to Miami, fantastic weather all year round, and a near-endless list of things to do. As such, Key Largo homes for sale on the waterfront are perfect for families who want to give their children enough wide-open spaces to run and play, sun-worshippers and snowbirds escaping the harsh winter weather up north, investors seeking the perfect vacation rentals, and those planning for their future after retirement.
Learn more about Key Largo's real estate, as well as the kind of lifestyle that awaits you in the next sections of this article.
A look at the real estate market in Key Largo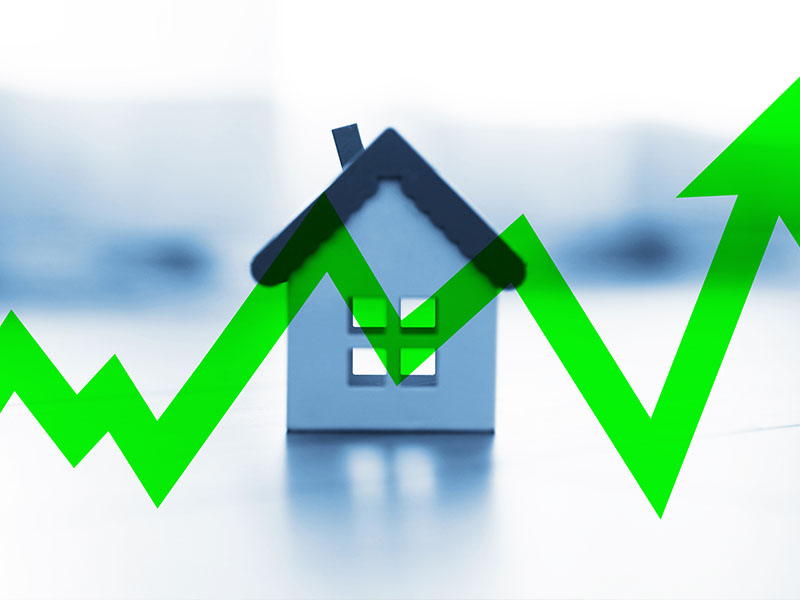 Understanding the state of the real estate market in Key Largo is important if you want to find the best deal on the perfect waterfront home. Here is a rundown of the Key Largo market information you should know about:
Market trends
The median selling price of homes in Key Largo is rising again after moving sideways during the first half of the year as the general climate is slowly moving away from the jitters of the Fed's interest rate hikes. The September 2022 median rate of sold homes here was over $1.1 million from $800 thousand the previous month and from $745 thousand year-on-year. Meanwhile, prime properties like waterfront Key Largo homes for sale had listing prices as high as $4 million.
Even as home prices continue to rise in Key Largo, homes for sale are staying longer in the market. Realtor.com registered a median number of days at 88 for September, compared to 60 days for the previous month. It must be noted that it's taking longer for waterfront homes for sale in Key Largo to get off the market due to their nature as prime properties. As such, they usually take a longer time to be sold than your standard single-family home in more popular U.S. cities.
Key Largo real estate is moving toward a buyer's market. A large factor behind this is the entry of more new construction, thus, adding to the existing housing inventory here. This time, buyers like you have the upper hand in negotiations as there are more homes to choose from and more leverage to negotiate for lower prices. With the help of an experienced local real estate agent, you now have the chance to bargain for great deals on homes that previously were beyond your financial capacity.
Most common types of waterfront real estate in Key Largo
Remember that Key Largo is bordered by three major bodies of water, with a series of canals jutting through the peninsula. Because of its unique geography, the waterfront homes in the said key were classified based on their proximity to a specific body of water. Knowing the differences among these waterfront homes available in Key Largo can help you find a property that best matches your preferences.
The following are the most common classifications:
Canal front. These homes are typically located along the many waterways throughout Key Largo, offering homeowners easy access to open waters. In many cases, canal-front homes have private docks – a key feature for buyers who own smaller boats. This type of waterfront property is usually the most affordable as the view from these homes tends to be other homes on the other side of the canal.
Bayfront. These homes are usually known for their high-end amenities and are observed to have larger square footage than canal-front homes. Those in search of Key Largo waterfront homes for sale that provide the most privacy will want to consider this particular home category. They will also be blessed with lovely views of the waters of the Florida Straits and other smaller lakes, providing residents with a more relaxed waterfront lifestyle.
Oceanfront. Of the three waterfront classifications, these properties sit directly on or are adjacent to the ocean. These are also the most sought-after waterfront properties. In most cases, these homes are also situated near tourist attractions.
Best neighborhoods for waterfront homes in Key Largo
North Key Largo
North Key Largo is a breathtaking neighborhood that should be on the radar of those looking for Key Largo waterfront homes for sale with an authentic lived-in feel. That's because many of the houses here are on the older side, having been built roughly between 1970 and 1999.
Ocean Shores
By the name itself, you'll know that this neighborhood's appeal lies in its spectacular ocean views. The homes here are generally a combination of medium-sized and small single-family homes. There is also an abundance of apartment buildings in the neighborhood.
Sunset Point
Sunset Point is a vibrant community toward the south of Key Largo. This location gives off a fantastic suburban feel as its lovely homes are interspersed with parks and small commercial establishments. Due to the abundance of urban conveniences in this neighborhood, it has become home to a diverse mix of people from growing families to retirees.
Common architectural styles of homes in the Florida Keys
You will find several common architectural influences among homes throughout the Florida Keys, including Key Largo. Here are some of them.
Bahamian
Also known as Conch, this style is seen among two-story homes. They feature wraparound verandas and shuttered doors and windows. One of the most defining features of this style is the use of bright colors, such as playful shades of blue or pink, as accents for its exterior.
Queen Anne
Often referred to as a late Victorian-era architectural influence, this style is seen among elegant homes with steep roofs, large porches, and cross gables. Some Queen Anne homes will also feature tastefully designed asymmetrical facades.
Key Largo
A custom style specific to this island, this is characterized by wraparound porches, wide staircases, and spacious second-floor balconies. Key Largo homes are spacious and luxurious, making them perfect choices for people who enjoy hosting family and friends at home.
Other architectural styles
Other prominent architectural styles present throughout the Florida Keys include the following:
Mediterranean
Spanish Colonial
Balinese
These tend to be a little rarer to find, but working with an experienced local Realtor can make the search easier for you.
Tips before buying a waterfront home in Key Largo
Try vacationing in Key Largo if you've never done so before. Life in the Florida Keys is very different compared to living in most U.S. cities, even other cities in Florida. That said, you can get to know the area by planning a vacation here. Make it a week-long vacation to help give you a better feel of the place. This will also allow you to determine if it's the right place to put your money in, especially if you're coming from out of state.
Research the neighborhood before looking at waterfront homes. With Key Largo having 33 miles of shoreline, just about every neighborhood you'll encounter here is by the waterfront. That said, you can start your search by taking a closer look at each neighborhood and what makes them distinct from each other. See if the neighborhood caters to your interests and is near to activities that you care about. Once you've found the perfect neighborhood, finding the right waterfront home in the said neighborhood will be easier.
Work with an established local real estate agent. Don't settle for just any agent: choose professionals with extensive experience, a long track record of successful real estate transactions, and in-depth knowledge of Key Largo and the Florida Keys in general. Partnering with a local real estate agent offers a significant advantage, especially when it comes to narrowing down your choices and finding the right home for the right price.
A preview of life in Key Largo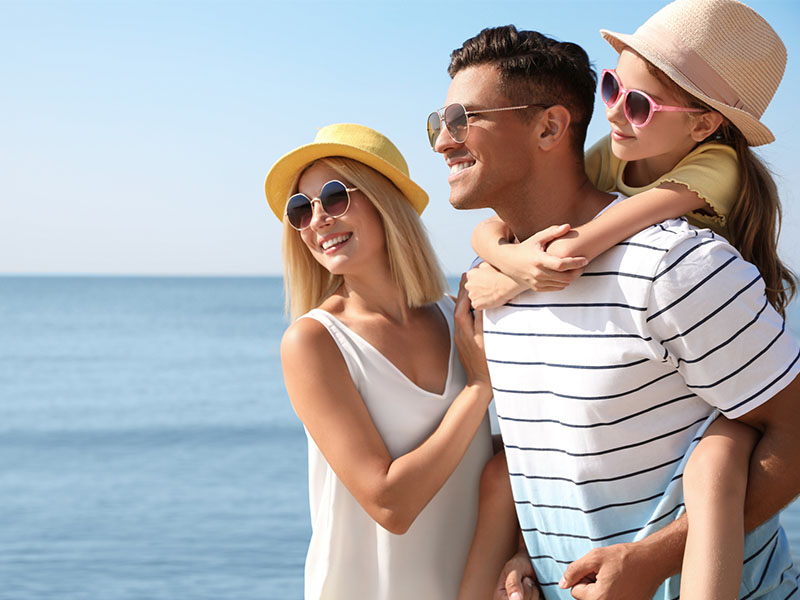 Key Largo is a vibrant place and life on this island is anything but dull. From fun water-based activities to amazing restaurants, Key Largo has something to offer both residents and tourists of all ages.
Attractions
The fantastic tropical climate in Key Largo allows both tourists and locals to enjoy a variety of activities under mostly clear skies. Here are some attractions here that are sure to pique your interest:
Long heralded as one of the best places to visit in Key Largo, the John Pennekamp Coral Reef State Park is the first undersea park in the country. The obvious attraction here is the coral reef, which is one of the last few living reefs remaining in the country. While you can opt to stay dry and view the reef via a glass-bottom boat, a more exciting option would be to scuba-dive or snorkel to the reef and swim alongside the lush marine life there.
The land-based part of the park, meanwhile, offers a scenic walk through the Mangrove Trail. The park's Visitor Center, for its part, boasts a 30,000-gallon saltwater aquarium that basically provides a sneak preview of what you'll find in the coral reef itself.
Hire a private fishing charter and try your hand at sport fishing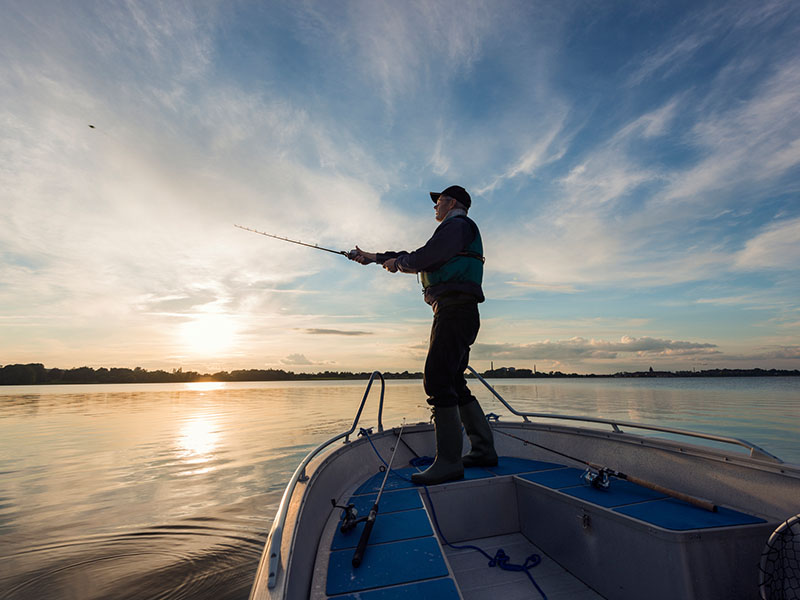 The waters of Key Largo play host to over 600 different fish species. That's why one of the major pastimes here is sport fishing.
If you want to try your hand at fishing yourself, you'll be pleased to know that there are many private fishing charters that can take you to the best fishing spots here.
The African Queen is a piece of cinematic royalty featured in the 1951 hit movie of the same name, which starred Humphrey Bogart and Katherine Hepburn. It is also an iconic attraction in Key Largo. The historic steamboat offers residents and tourists an idyllic cruise that starts in the Marina Del Mar then slowly floats down the Port Largo Canals before returning to the marina. It also has a dinner cruise on Fridays and Saturdays starting 6:00 P.M. that takes its passengers to a local restaurant before returning to the Marina Del Mar.
While it is located in Islamorada, FKBC is easily accessible from Key Largo as the former is only a quick 20-minute drive away. Interested patrons can book tours of the microbrewery and see the meticulous brewing process behind FKBC's craft beers. The compound also boasts a Tasting Room and Beer Garden where visitors may sample the various ales created here. Several community events are also held here, so make sure to view their events calendar!
Restaurants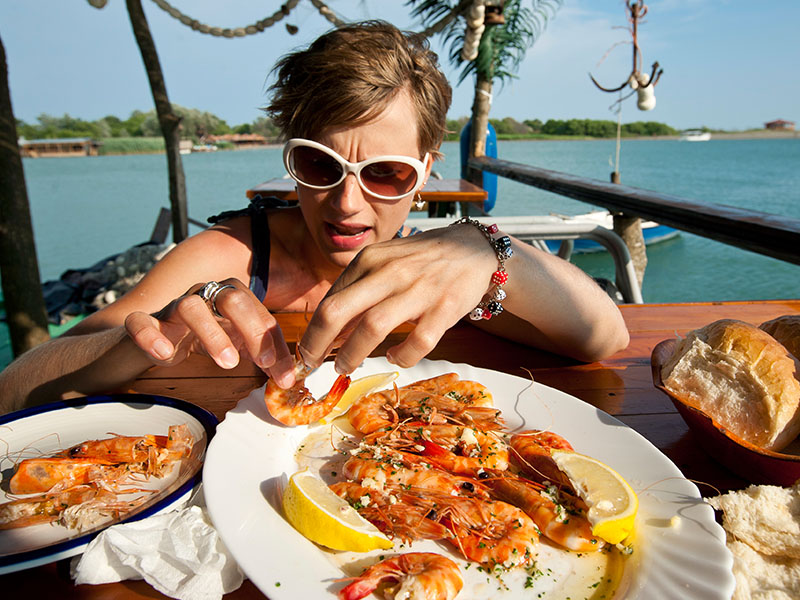 Whether you fancy yourself a foodie or just want to find a nice place for dinner with family, you'll find lots to love about Key Largo's food scene. Two of the most popular and iconic restaurants in Key Largo are:
DiGiorgio's Cafe Largo
99530 Overseas Highway
Digiorgio's Cafe Largo is the go-to place on the island for authentic Italian dishes. The family-owned and operated restaurant has been around since 1968, making it an iconic fixture in the community. DiGiorgio's is best known for its pasta, which is handmade in their kitchens every day. Local favorites include the Sausage and Pepper Pasta and the Lasagna Al Forno. For something a little heavier, the Osso Buco and the Chicken Parmigiana are real crowd pleasers.
Bayside Grille & Sunset
99540 Overseas Highway
Enjoy casual dining while watching the sunset on Florida Bay in this popular Key Largo waterfront restaurant. Whether your craving is fresh seafood or the finest meats, you'll find these among the wide array of dishes here. You'll especially love their "Keyribbean Kooking and Kocktails" – dishes and drinks done Caribbean-style – and their juicy steaks made from certified Angus beef. If craft beers are your thing then you'll find their Kold Kraft selection to your liking.
Shopping
Shopping in and around Key Largo offers a fun change of pace from all the beach activities on the island. Get your retail fix at the independent shops, boutique stores, and shopping centers found here.
Branch 1: MM 102.4 Oceanside

Branch 2: MM 99 Bayside

This is a local retail chain with nine different locations scattered around South Florida and the Florida Keys, two of which are found on Key Largo. Locals and tourists will find casual wear and accessories for when they hit the beach from top brands such as Quicksilver, Billabong, Birkenstock, and more.

103400 Overseas Highway

The Pink Plaza is impossible to miss because of its bright pink facade and royal blue roof. This Key Largo establishment has two floors filled with specialty shops selling anything from beachwear to arts and crafts, as well as a variety of dining options for hungry shoppers.

A 10-minute drive from Key Largo via the Overseas Highway will take you to Tavernier and its premier outdoor shopping center, Tavernier Towne Centre. It has over 25 different retail stores and specialty services, including a post office, pharmacy, and bank.
Noteworthy community events
Key Largo hosts a number of events throughout the year in order to bring the community together. These include:
4th of July Fireworks on Blackwater Sound. Celebrate our Independence Day with a tropical flair at this annual event. The said celebration brings the Key Largo community together for an evening of fun, highlighted by an extravagant parade and a gorgeous fireworks show. The event also hosts a number of food trucks.
REEF Fest. Hosted by the Reef Environmental Education Foundation, REEF Fest is an annual four-day festival usually held every October celebrating marine conservation in Key Largo. This event hosts a number of educational workshops and seminars on marine conservation, as well as a variety of social events and opportunities for water activities like snorkeling and kayaking.
Start your search for the perfect waterfront home in Key Largo!
If you are interested in acquiring one of the many waterfront homes for sale in Key Largo, make sure you start your search with one of the top agents specializing in luxury real estate in the Florida Keys like Angel DiGiorgio.
Offering clients a highly personal level of service, extreme attention to detail, and a local's perspective of Key Largo, Angel has helped close thousands of homes throughout the Taverniew, Islamorada, Upper Keys, Middle Keys, and Florida Keys over the last 25 years.
Find your dream home in Key Largo! Get in touch with Angel by calling 305.509.0971. You may also send a message to this email.