People immediately think of the beach and exciting nightlife when they think of the Florida Keys (particularly Key West), but you'll find that Key Largo, despite its proximity to mainland Florida, offers something different.
Part of the Upper Keys and governed by Monroe County, Key Largo is known for its laidback atmosphere and inviting natural beauty, which has spawned numerous outdoor activities, from snorkeling and diving or simply sailing and swimming. It's a popular tourist destination – after all, it's the first stop in the Florida Keys – but what you may find surprising about it is that it's also a place that you can call home, and not just for the summer.
Key Largo has a suburban atmosphere as well as several highly rated public schools. You may be miles away from the nearest city, but if living in Key Largo has been in your plans, then that means you're already in the right frame of mind to leave behind the big city and enjoy a slower pace of living.
Read on to learn more about Key Largo real estate and what living in Key Largo is like.
What's ahead
What to Know before Buying Real Estate in Key Largo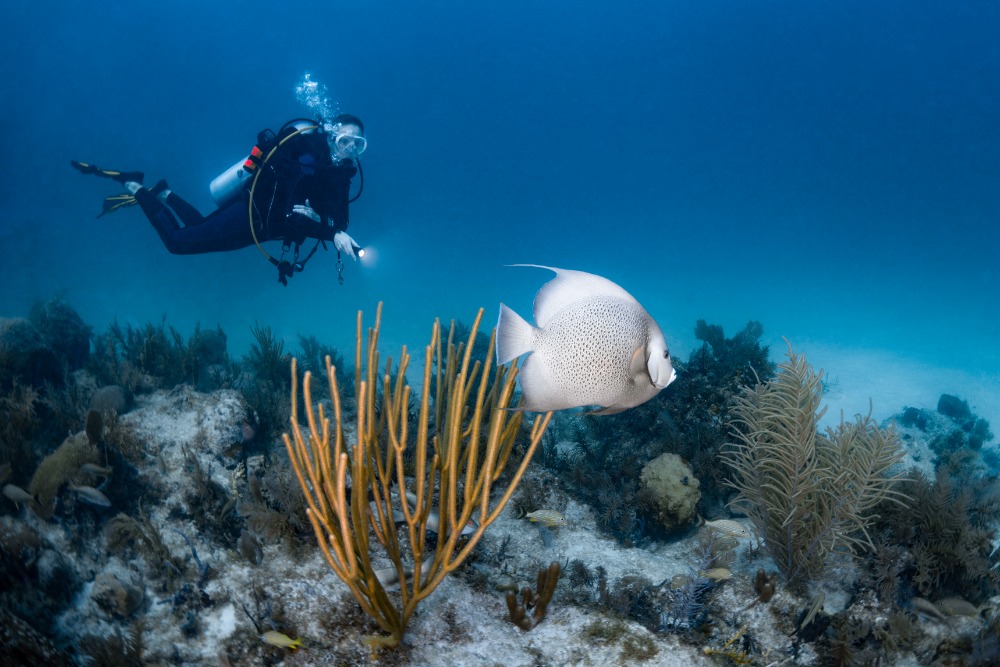 More likely than not, you were drawn to Key Largo because of its cool island vibe, inspiring you to make a change and look for your own slice of paradise here. Diving into the Key Largo real estate market, however, is not always chill. It's not that you will be in especially fierce competition with many other potential buyers seeking a second home or an investment property. While it's a seller's market in Key Largo, homes here sell after an average of 120 days on the market, and the median home price here is $1.1 million.
But there are a lot of other things to consider before you buy a house in Key Largo, including:
Environmental regulations

For starters, given the natural beauty of the area, it's only to be expected that steps are being taken to preserve the environment. In 1997, Existing Management Areas (EMAs) were established within the Florida Keys National Marine Sanctuary, with sanctuary zoning regulations being implemented. As the home of some of the most exquisite coral reefs in the country, Key Largo is one of these EMAs. Initially, in 1960, the waters off Key Largo were designated by the State of Florida as the John Pennekamp Coral Reef State Park, named after a Miami newspaper editor who was instrumental in the efforts to protect the state's natural resources. Later on, in 1975, the area was extended by three nautical miles offshore, thus creating the Key Largo National Marine Sanctuary.

Today, the Key Largo National Marine Sanctuary covers 103 square nautical miles. If you're coming here for a visit or to live, whether permanently or for part of the year only, keep in mind that the following activities are prohibited:

Removing, taking, spearing, or otherwise damaging any coral, marine invertebrate, plant, soil, rock, or other material
Spearfishing.
Possession of spearfishing equipment, except while passing through without interruption

Construction regulations

Regulations also apply when it comes to building a home in Key Largo. Because of a regulation set out in 1972 by the Florida government, no new building permits will be issued beginning in 2023. This Rate of Growth Ordinance (ROGO) system was established to control construction in the Florida Keys, as well as to help make sure that evacuation measures can be easily implemented in the event of a hurricane and to protect the environment, especially with the influx of tourists in the area. This may seem restrictive, but just think of this as one way to make sure that the Florida Keys can stay protected and beautiful for a long time.

Property taxes and exemptions

Property taxes are another thing you should look at when looking at real estate in Key Largo, Florida. Florida has an average real property tax rate of 0.98%, lower than the US average of 1.08%, which means the state ranks 26th in all of the US in terms of tax rate. You may be able to reduce the taxes you pay on your property by applying for a homestead exemption. Keep in mind, however, that this exemption requires that the property you're claiming the exemption for is your permanent residence and that you live at the property on January 1 of the tax year. Another requirement is that the property should not be rented for more than 30 days in a calendar year. If you want to know if you qualify for the homestead exemption, you can consult a CPA or, if you're still in the process of exploring the Key Largo real estate market, ask a real estate professional about this matter.

Insurance coverage

Another major consideration when purchasing a house in Key Largo is the need for property insurance. It's always advisable to obtain property insurance no matter the location, but in Key Largo in particular, your home can benefit from insurance protection because of the potential for flooding.

There are three flood zones in the Florida Keys: the X flood zone, where flooding is unlikely; the AE flood zones, which may or may not experience flooding; and the VE flood zone, which has a high likelihood of flooding. Your property insurance premium depends on which flood zone your house is located in.

You may also need to get an elevation certificate, which details the flood elevation of your house and also indicates if your house has any livable areas below the flood zone level. These are some of the things you need to take note of, especially if you're purchasing a waterfront home. Even if your house is in an X flood zone, it still pays to be cautious because climate change has upended predictable results.

Thus, it's important to make sure that your property insurance covers damage from storms and hurricanes. Hurricanes pose a threat to the Florida Keys, increasing in severity in recent years.

Whether you're living in your Key Largo home year round or only seasonally, your property should stay in excellent condition. That entails implementing maintenance measures that are suited to the climate. For example:

Check that the shutters and the roof are in good condition and that there isn't any damage or any leaks
Look for local service providers to check the structure for:

Possible entryways for pests
Water intrusion and mold growth
Storm damage
Preparedness against any storm
Browse homes for sale in Key Largo
Guide to finding the best Key Largo Real Estate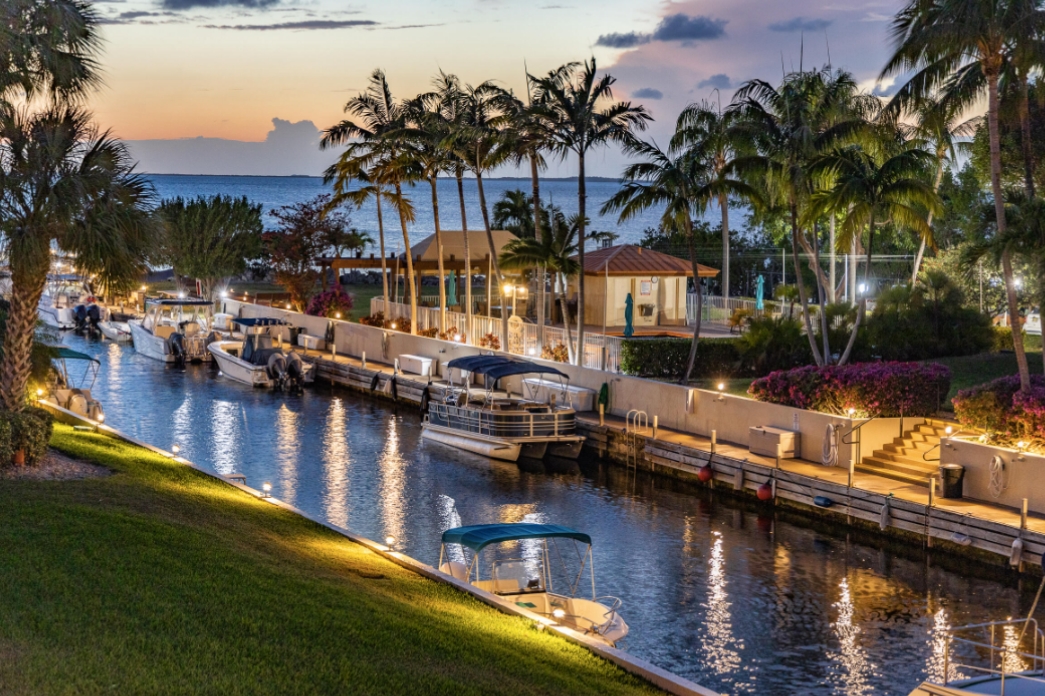 A condominium community in Key Largo
If you're looking for a home to purchase in Key Largo, a good first step is to figure what type of property you're looking for. There are a variety of property types to choose from, from waterfront estates to condominiums to townhouses and modest single-family homes.
Deciding on the kind of dwelling to buy comes down to what you will be using the property for.
Are you looking to live in Key Largo part of the year?
Will you be renting it out on a short-term basis for tourists?
Or are you going to move to Key Largo permanently?
Once you've answered those questions, you can then begin to look at the different residential areas and developments in Key Largo.
Browse homes for sale in Key Largo
Choose the neighborhood or condo community that's right for you
Not all communities are alike, so you also have to determine the kind of lifestyle you have. One of the things you'll discover from each one is that they provide you with plenty of opportunities to enjoy the best of Key Largo through their amenities, from docks and boat slips that can let you instantly enjoy the waters to recreational activities, whether on the bay or on land.
Here are a few communities to check out:
Key Largo Ocean Resort is a condominium community which spans 22 acres and consists of 285 condominiums. It offers facilities such as a pool, tennis and basketball courts, its own pier, and more.
Jimmy Johnson's Fisherman's Cove boasts residences that offer "old Florida charm." These homes, which are available for one-eighth fractional ownership, are fully furnished and treat residents to amazing views of Florida Bay. The exclusive community itself provides amenities such as an outdoor swimming pool with cabanas, a private dock and boats for members, and a fitness center.
Moon Bay is a private gated neighborhood with 85 residential units. Community rental units are also available.
Buttonwood Bay is another option if you prefer condos. It occupies 40 acres and houses 280 units. The property feels very much like a resort, with a private sandy beach, clubhouse, pools, tennis courts, and its own protected coral rock harbor.
Whichever neighborhood you ultimately end up choosing, you need to be ready to begin the homebuying process.
Browse homes for sale in Key Largo
Choose your preferred property type
An important first step is to determine if you're already in the right frame of mind to own a home. This applies whether you're a first-time homebuyer or someone buying a second or a vacation home. You have to make sure you're prepared to take on the extra responsibility, not just in terms of paying for the property, but also the responsibility to care for it.
A single-family residence may require more personal attention than a townhouse or condominium. And if you're purchasing an investment property, you need to be aware of the extra costs and tasks it involves, such as finding a property manager who will handle things like collecting rent on your behalf.
Browse homes for sale in Key Largo
Consider your budget
Your budget is a key factor that will help you decide what kind of property you can purchase. Your budget shouldn't just cover the cost of a down payment; it should also include any fees, property taxes, and the cost of potential repairs on your future home. Plan ahead so that you have enough funds left over after undertaking extra work on the property. If you're purchasing investment property, there are other attendant fees, such as maintenance costs and utilities.
Next, you should already have financing options lined up, as well as a good credit score to improve your likelihood of getting approved for a loan with a great interest rate.
Browse homes for sale in Key Largo
Consider your must-haves
Draw up a list of requirements for your home in Key Largo. Think about the features that are a priority for you (your own dock? unobstructed views of the water? a home theater?). Then, make a list of must-haves and features that are nice-to-have. Your must-haves are deal breakers; nice-to-have features are something you can live without. This not only helps you narrow down your selection, but it also forces you to think about your preferences and could even be an easy way to identify the right community for you.
Browse homes for sale in Key Largo
Consult with a real estate professional
If you're new to the Key Largo real estate scene, you might want to see the bigger picture by consulting a real estate professional. Not only will you have an easier time navigating all your property choices, but you may even get some insider knowledge on homes that have yet to hit the market. An experienced, knowledgeable Realtor will take care of your needs and curate a list of properties that meet your requirements. At the same time, they will handle all the paperwork for you and answer any questions you may have about living in Key Largo.
Browse homes for sale in Key Largo
Work with an expert in Key Largo Real Estate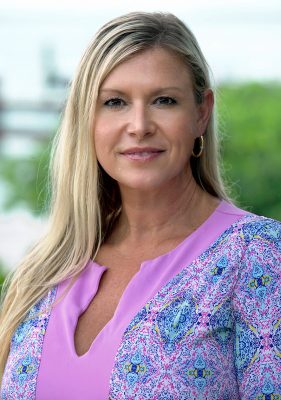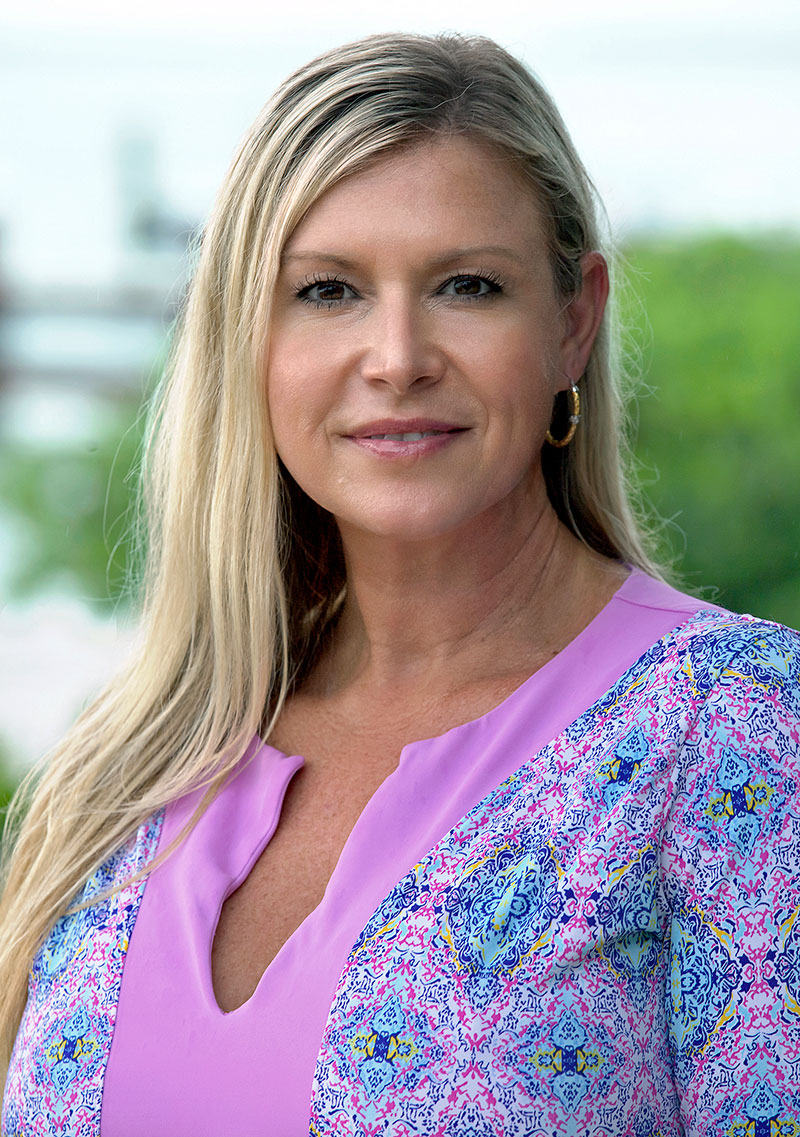 Having been a Florida Keys resident for more than 25 years, Realtor Angel DiGiorgio is steeped in the local real estate market and knows what living in the Florida Keys really is like. Angel brings a personal touch to every transaction, with the full understanding that every client's personalities and needs are different. With her in-depth knowledge of the Key Largo real estate market, you can move forward with confidence and be more than ready to make an informed decision on buying a home or an investment property in the area.
To get started, get in touch with Angel DiGiorgio today. Call 305.509.0971 or contact her here.